Let's Get Organized!
Let go of what you don't need and Let us organize the rest..
Let's Get Organized!
Let go of what you don't need and Let us organize the rest.
1. Free Consultation
Consultations take about 1 hour. We gather information, plan at our office, and come back to you ready to go on day 1.
Every project is customized to your lifestyle. Our objective is to make your space aesthetically organized and efficient according to your needs.
CALL OR TEXT (919) 627-7374
2. Getting Started
Our service includes:
Find purpose in each space
Rearrange furniture and layout
Create organizational systems to fit your needs
Honor the things you have and give them new life
Declutter & Clean
Haul-Away donations, trash, and recycling
We will work with your schedule to get the project done. Generally it takes 1-2 organizers 3-5 days to complete a whole house.
---
Pricing
We do not charge per hour. We pride ourselves on finishing the entire project to your standards fast and efficiently.
Whole House | $1.25/sq ft
Per Room | $2.50/sq ft
Garage | $1,200
Micro-Organizing | $100/category
---
About Us
We love to organize and create spaces that makes our clients feel connected to their purpose.
If you love to craft, we build you a project room with all your materials stored the way you prefer to organize. If you like to cozy up and read, we build you a cozy library. If your house is filled with stuff, we help you keep only the things that bring purpose to your space and to your life.
We want to help you feel as stress-free as possible while we create spaces that make your life easier.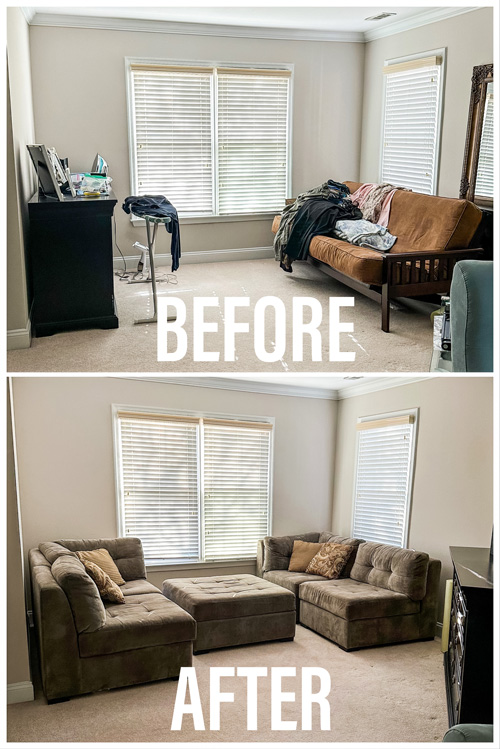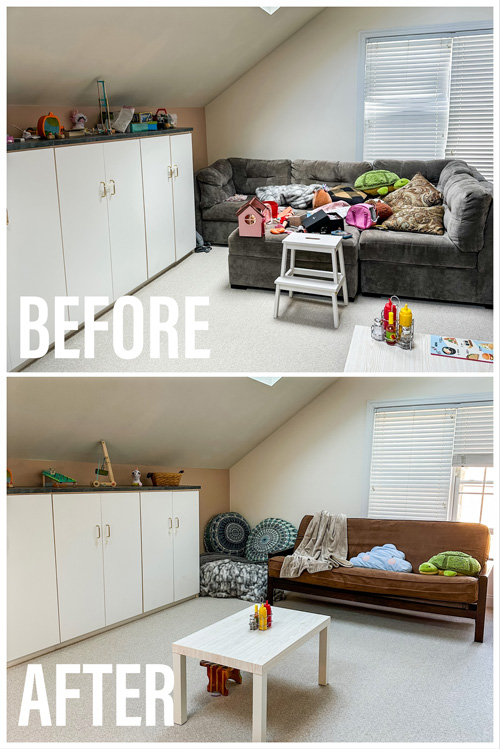 PLAYROOM & MASTER BEDROOM
A quick and simple couch swap gives the play room and master bedroom new life.
We organized this space in conjunction with the Homework & Montessori Play space below.
Our goals were to create desk space for projects and to create a system that made for easy kid-friendly clean up. In order to do that we had to make distinct macro-categories and give each category a home.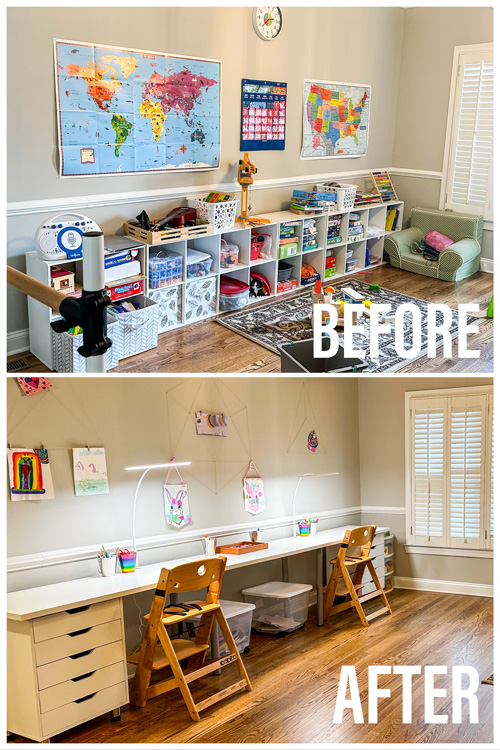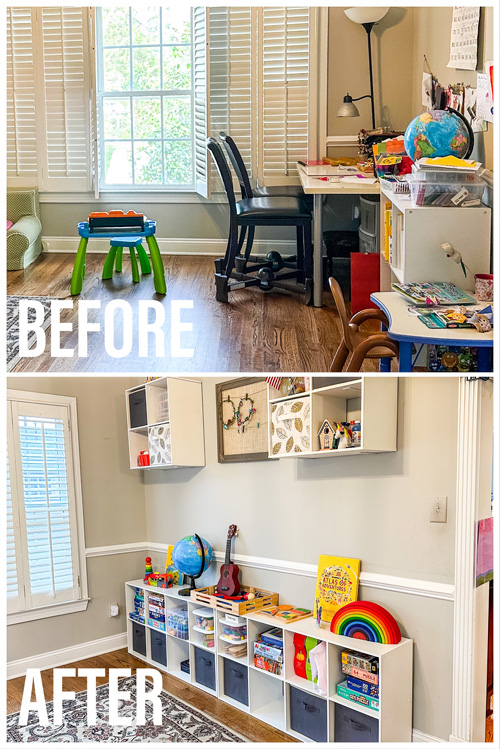 Homework & Montessori Play
This space was impossible to keep neat and tidy because there were too many categories. We had too many toys along with crafts, homework, educational material, puzzles and games crowding the space.
All the plastic toys, games, and non-educational books were moved to the upstairs playroom.
It may appear as though we had to get rid of a lot, but in reality we only donated 1 medium box worth of toys. This goes to show that macro-organization can create the feeling of space and be visually appealing  without having to throw away all your stuff.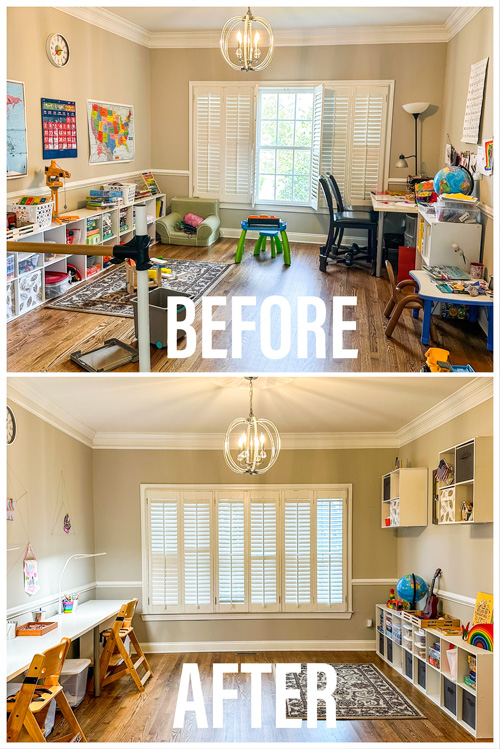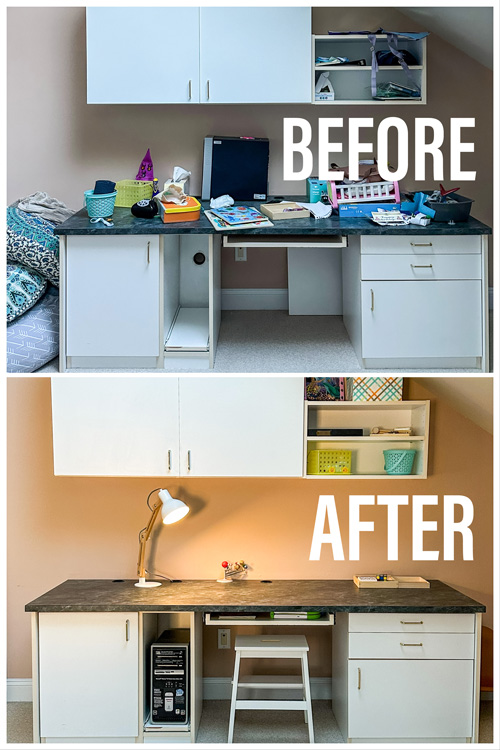 ---
"Honor the things you have and give them new life."
---
"What did Amanda do for me? For starters she helped me gain perspective and grasp the objective. The objective being to optimize every single space and create new pockets of space. Amanda helped me visualize and apply my new knowledge. She helped me create systems not just the initial decluttering but a way to keep my spaces feeling light and purposeful. With great stamina and energy she swooped in and gave me my life back, the one that felt overtaken by clutter and chaos. She helped me get my identity back by prioritizing the parts of my life and my children's lives that need highlighting. She elevated my game by teaching me the fundamentals of a purified lifestyle so that now I will continue to ask myself how I can improve my quality of life through the thoughtful arrangement of the home."
- Ana G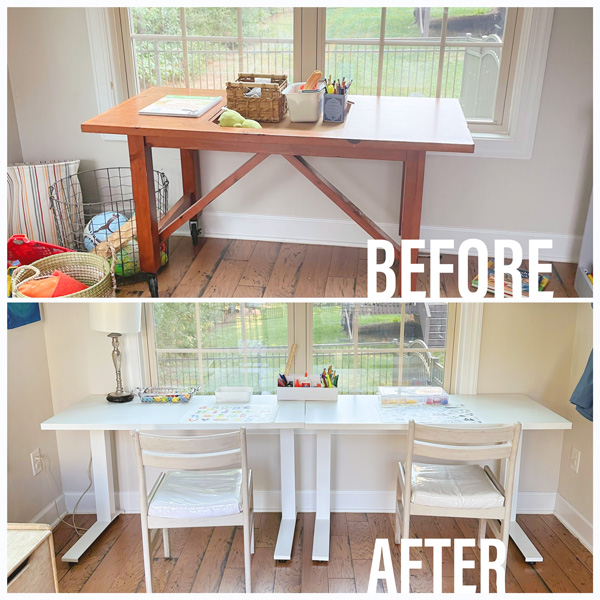 KID'S HOMEWORK & CRAFT ROOM
The kids are home from school, where do they open their bags, unload contents, and do homework? Is it at the kitchen table where you are trying to plate dinner, so the contents get stuffed back into the bag?
This room right off the kitchen needed to be used. It had little to no purpose before. It was a room to store things.
Now it is a space for the kids to unload and work without being in the way of other daily routines. Homework is in a sacred space and can be given more sacred vibes rather than chaotic vibes.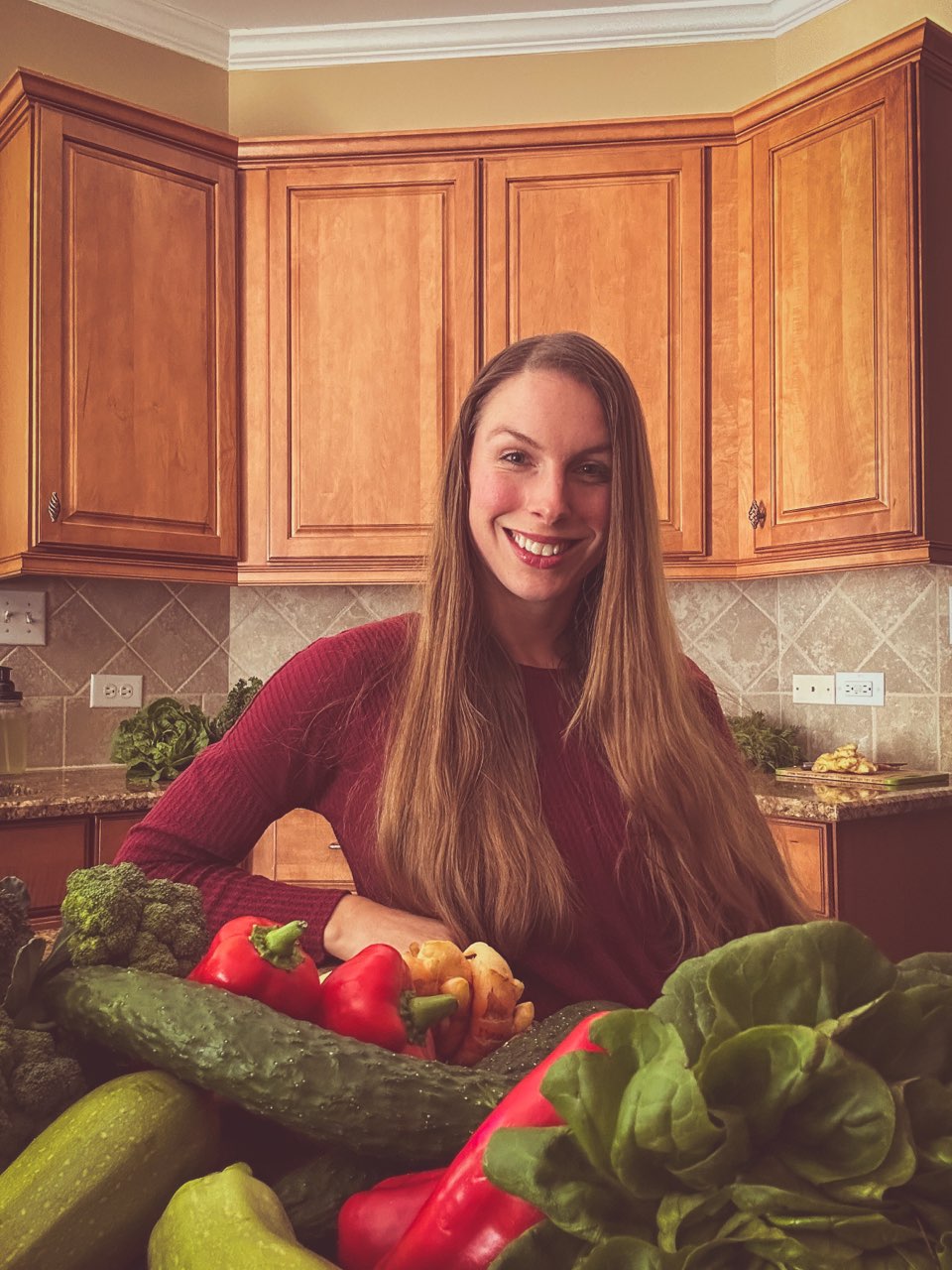 Hey I'm Amanda!
It is my passion to help people Identify, build and maintain their ideal lifestyle.
I began creating Purified Lifestyle in 2012 when I started getting serious about creating the lifestyle of my dreams. I wanted to be the best me I could be, I just needed structure.
I had many sporadic notebooks, apps and phone notes to remember all the things I was reading and discovering about myself. The result, I could barely keep track of everything, and to organize them all would be a huge project.
That's when I had the urge to do just that. I built an online lifestyle organizer that houses all the questions we should ask ourselves to figure out what is specifically right for us. In addition, I've added all the tools, inspiration and resources I collected along the way.
Since launching the online Lifestyle Organizer in 2016, I decided I wanted to work more with clients in-person. Thus Pure Home Organization was born.
My amazing team and I are ready to make home your sanctuary in the Raleigh-Durham NC and surrounding areas.