Office Organization & Design
Minimize & Create Flow
The Vision: A Natural Minimal Style
When we work in a room all day, we want it to feel spacious, well-organized and aesthetically pleasing.
For this project we focused on removing large pieces that didn't serve a purpose and kept only the things necessary for a productive and peaceful work day.
Whole House Organization
UNPACKING & SETTING UP HOME
The Vision: Everything in its place.
Moving into a new house with a baby can make setting up feel impossible. Where do we begin? Most people start micro organizing one section. After a whole day in one category or space, it may feel like no progress was made.
We come in with a plan and start macro organizing every category in every area of the house. Every closet, every drawer, and every space needs a clear purpose. We made a purposeful home for everything based off the client's specific needs.
The saying for this project was, "We made a house into a home."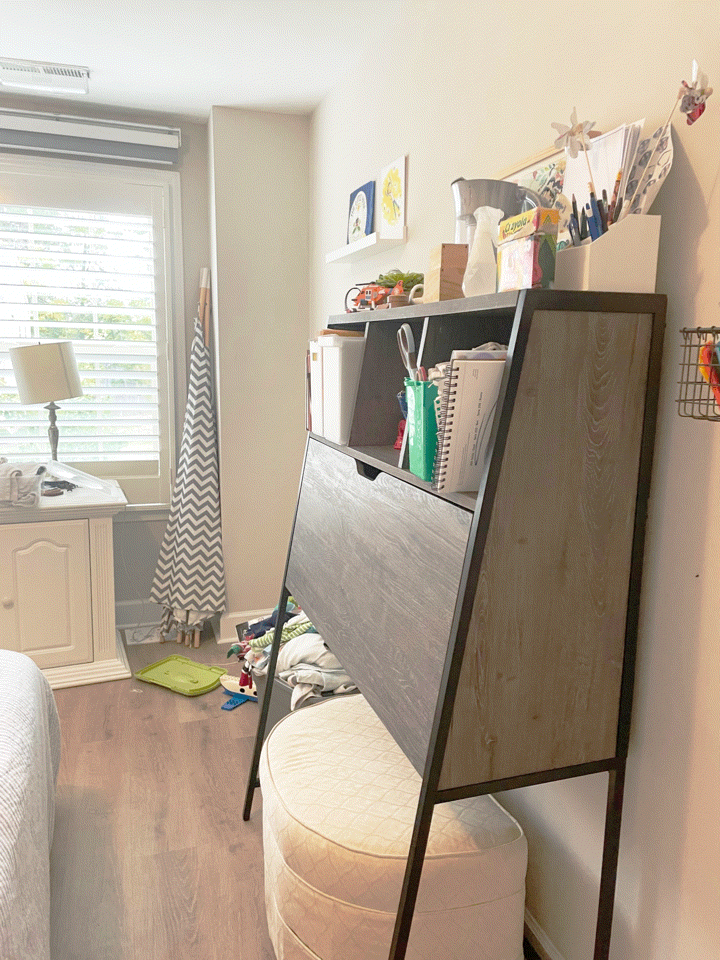 Per Room Organization
KID'S Bedroom with Play Space
The Vision: Bedtime Routine
The whole family sitting together, reading stories, playing music and telling their last stories and jokes.
The closet housed everything and more, causing anxiety whenever they wanted to retrieve something. So we moved all the books and toys to a shelving unit, sorted and donated clothes, removed large furniture that served no purpose in the space, and created an open play area and seating for those cherished moments.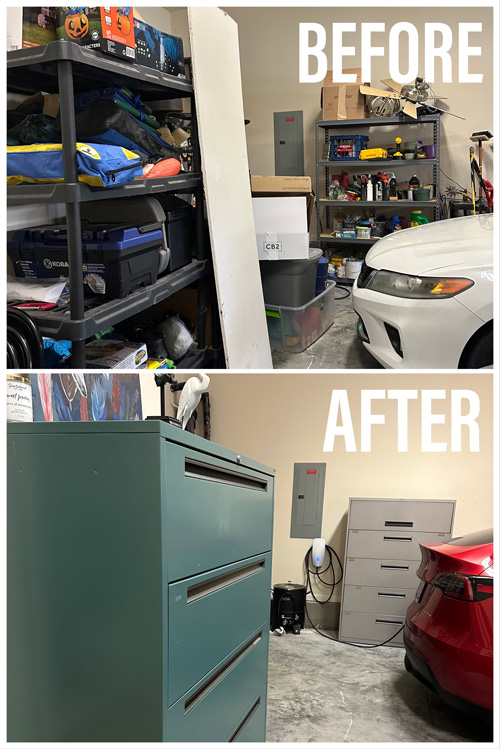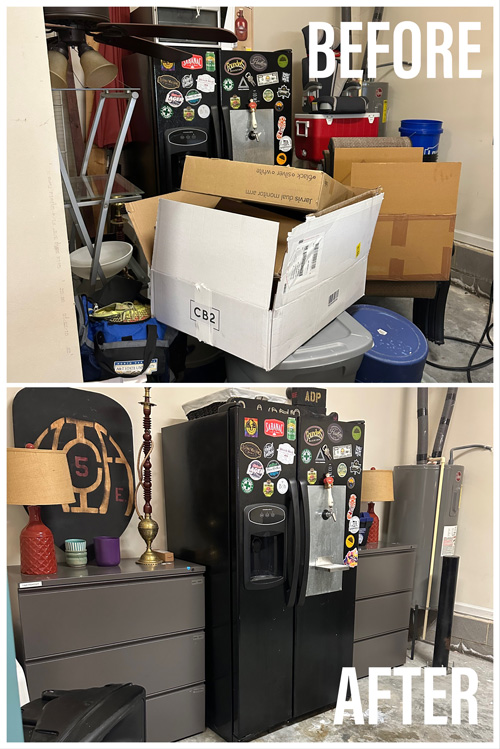 WHOLE HOUSE ORGANIZATION
Efficient Minimalism
The Vision: A Peaceful Retreat
When we pull into our garage, we want to see order. We want to feel at ease. That's exactly what we set out to do in this garage. We created effective and budget friendly hidden storage.
In the closet we created a laid back inviting space by making distinct areas for each category of clothing.
And in an unused room which had become storage, we created a meditating/video gaming/workout space.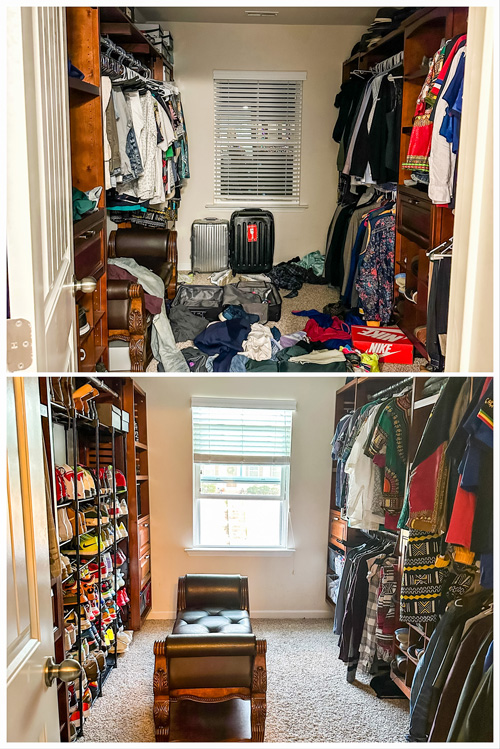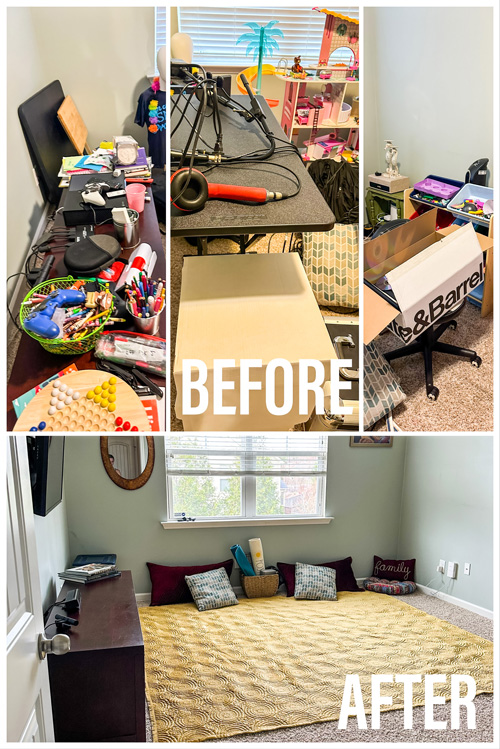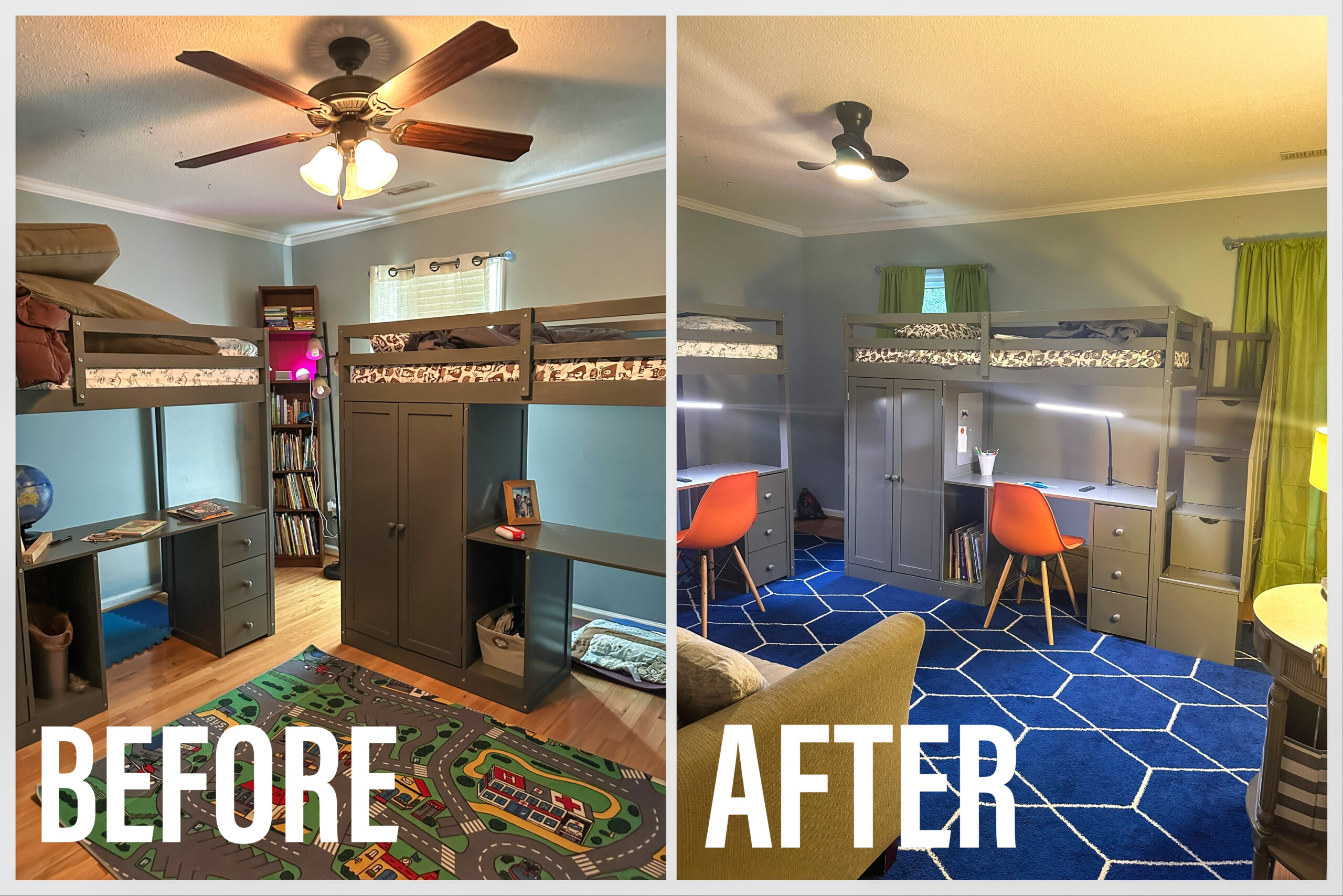 Room Design
design for 2 boys
The Vision: Simple & Bright
Just a few changes made this room feel completely different!
 We swapped out the rug, curtains, and chairs, and added a modern ceiling fan and led lights to make this room shine!